Original
xkcd 988
: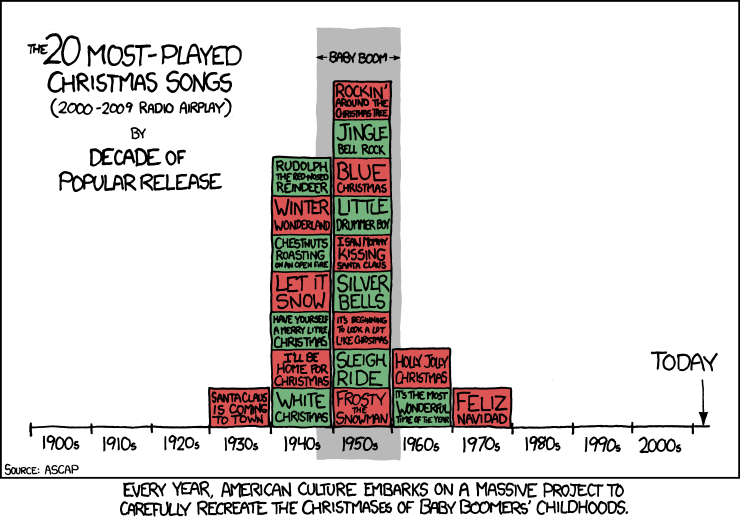 title:
Tradition
; alt-text:
"
An 'American tradition' is anything that happened to a baby boomer twice.
"
No review showed up today so, while I understand I am under no obligation to do so, I decided to post it here so YOU can tell ME why YOU think it sucks.
This is an example of why xkcd if more often a picto-blag then an actual comic... so, as long as I tell myself "it's not supposed to be a comic" I suppose there's not much I can say against it.
One of the pre-mature-commentators in the last comments thread points out that the "punchline" lands before you have had a chance to inspect the graph and try to work it out for yourself... but meh... let's pretend that that was a guest review:
Acosta02 said...Guest Reviewer Acosta02 sent the following review:
Today's comic is a pile of derp. Before even scrolling down I read "The 20 most-played christmas songs" and then I naturally look to the right to see "Baby Boom."

Randy is really digging this early punchline thing. Then again, maybe I shouldn't complain if it means cutting out graph comics.