Sup haters. Sorry for the lack of reviews. I forgot about it one week, and then I couldn't face my mistake. To make it up to you, I will post three comic reviews per day until I am caught up with xkcd. We British are good at apologising, so sorry sorry sorry sorry sorry.
I'm trying out a new grading system where I give different grades to different parts of the comic. Let me know if it works.
As always, hover over the comic to see you alt text. If you're on a mobile device, then get a real computer for fucks sakes.
1225: Ice Sheets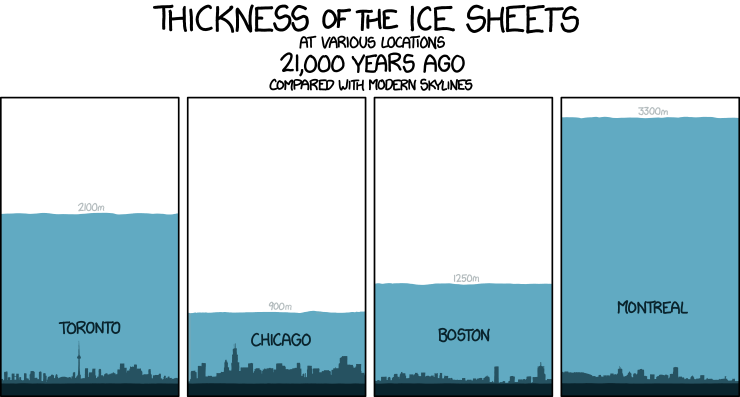 Yes, we get it. Ice sheets are thick. Is there supposed to be an environmental message here?
A+
to whatever textbook he stole this from.
F
for humour.
F-
for the essay-length alt text
1224: Council of 300

I like that this comic appears to belie Randall's self-important belief that he is the first person to view a video that will become popular in the future. At least that's the only way the premise makes sense. Alt text belies that he clearly didn't know where he was going with this one, since it's far too long and rambley, bit like this review -
B
for its unintentional meaning.
F
for wasting the observational humour goldmine that is 301+ Youtube views. No really, I mean that.
1223: Dwarf Fortress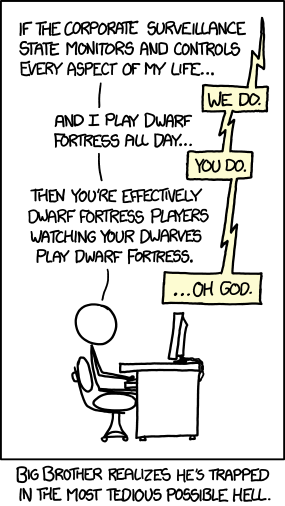 I am not sure what is the context where this conversation can happen. Can someone please explain the Dwarf Fortress reference? I think I get the point he's making - luckily there is a caption to hamfistedly explain the joke.
C
for concept.
F
for execution