UPDATE: xkcd forumite JiminP was kind enough to host a full-size version of the image. Clicking the thumbnail below will take you there.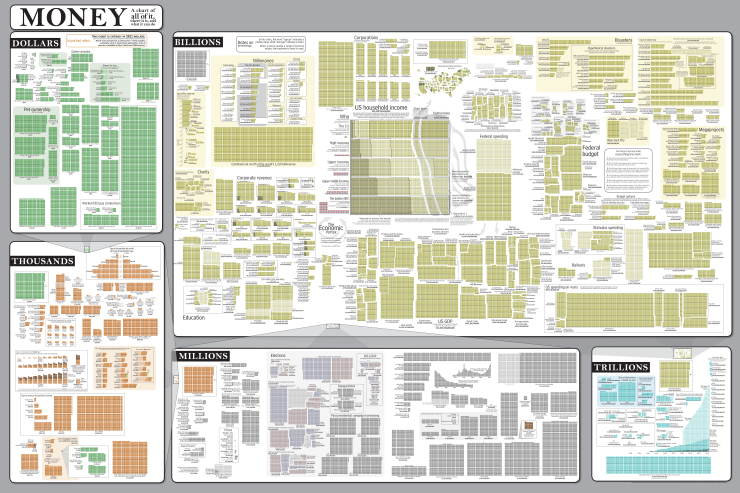 Title: Money; alt-text: There, I showed you it.
Good [morning/evening/whatever time of day you're reading this], everyone. The Somewhat Organic Robots Campaigning For Sobriety (SORCFS) is back to write yet another review.
But before that, I should rant at you a bit about Garfield. Why am I starting with Garfield? Because I am, that's why.
As I've alluded to in
previous posts
, I'm actually a pretty big fan of newspaper comics. Some of them, anyway. Hell, throw me any story told in sequential art and I'll probably read it. Webcomics, comics books ("graphic novels" if you're a snob and in denial), newspaper strips, whatever. And as someone who's tried my hand at many variations of the art myself, I can tell you personally that it's not something easy to do. So I try to not judge too harshly when it comes down to what qualifies as "good" to me. At the end of the day, there are only two or three things that really matter to me when I try to say if a comic is objectively "good" or not. And the biggest thing to me is one simple question:
why does the author draw his (or her) story?
To me, the "right" answer to the first question should really be that the author enjoys doing it (even if they work at Marvel or some other big company. They should be there because they enjoy their job. Hating editors and current storylines is permissible, I guess). For example: love me, hate me, curse me out in the comments for deigning to mention it, but I think
Dominic Deegan
is actually a decent comic.Okay, so the storylines are shaky and the characters aren't the best fictional people ever. I'll give you that. But you know what? I can tell that Mookie, the author enjoys drawing it. That, to me, is the most important thing in the cartooning profession.
Which brings me to Garfield. You know why I don't love Garfield? Because Jim Davis (AKA the guy who draws him) doesn't. Jim Davis
freely admits
that he created Garfield to be a "good, marketable character." And so Garfield has shambled along since the late 1970s being a perfectly boring character in a perfectly boring strip. But hey, the merchandise sells. To contrast this with some of my favorite strips:
Calvin and Hobbes
author Bill Watterson slowly turned against merchandising because it seemed
"against the spirit of the strip."
And
Berkeley Breathed
bowed out of drawing his newspaper strips because he felt like he'd prefer end his characters' story on a lighter note.
If you haven't already guessed, I'd feel justified calling Xkcd (I refuse to capitalize it properly) the
Garfield
of the webcomics world. High-profile, boring art, sells well. I'm not the only one who realizes this--according to the forums, the poster of today's comic was up in the stores
before
the actual comic was. That tells me a lot about the motivations of one Randall Munroe. And, if you ask me, it's a cardinal sin of cartooning.
Yes, I recognize that he needs money to survive. But that doesn't make Xkcd a good comic.
Okay, now that I'm done calling out the comic in general, here's some specific complaints about comic 980:


It's a chart comic without a joke. Need I say more?


Randall missed his normal deadline by something like 10 hours. Which, if he actually had a syndicated strip or something, would make him worthless as a cartoonist. Hell, it'd even be that way with his now-regular delay of a few hours past 12. I could have sworn that the "about" page of Xkcd used to say it updated at 12PM EST... (ed. note - I could've sworn that, too...odd.)


In a few years this will be inaccurate or otherwise irrelevant. It's boring now and it'll be boring & wrong later.


GOOMHR-Bait: Okay, maybe this really applies to any given Xkcd strip. but I'm betting that merely mentioning the fact that something is wrong fiscally with the country and world will set off this huge discussion by fans in the forum who think they're smart because they were already aware of this fact and can quote wikipedia. Here's to betting that at least one will claim there's a simple solution.


typos: Well, apparently. I can't find them yet and they're sure to disappear, but the forumites are noticing. (ed. note - I didn't look at the entire image myself, but I did notice a discrepancy between EU's GDP and Europe's GDP. The forums say there are a lot more like it.)


Size. This is too big and unfocused to be actually interesting in terms of content. To crib a post from the generally vitriolic but accurate Xkcd forum poster SirMustapha:
Reaction of xkcd fan:"Wow! This must have taken so much time, it's no wonder the comic is late!"
Reaction of xkcd hater: "This comic is so completely worthless, it's amazing that Randall should spend so much time in it!"
Reaction of both: tl;dr"


Alright I'm done here. To sum things up: 980 is a big boring chart that seems like it was created mostly for the purpose of money. As a comics purist, I find this to be a bad motivation. As an artist, I fing the comic to be poorly executed. I therefore feel like I am correct to repeat the title of this blog: Xkcd sucks.
Stay Sober,
~SORCFS